Artist of the Month: Nic Lee
Our 100% Home-Grown Artist Of The Month is Southern Highlands vocalist, composer and guitarist, Nic Lee.
Throughout the month, Highland FM 107.1 will showcase Nic's poetic, introspective and thought provoking tracks including the edgy 'Where Will I Be', the depth of 'Slow Moving Train' and the timeless 'A Song For Leaving', all recorded in the Studios of Highland FM.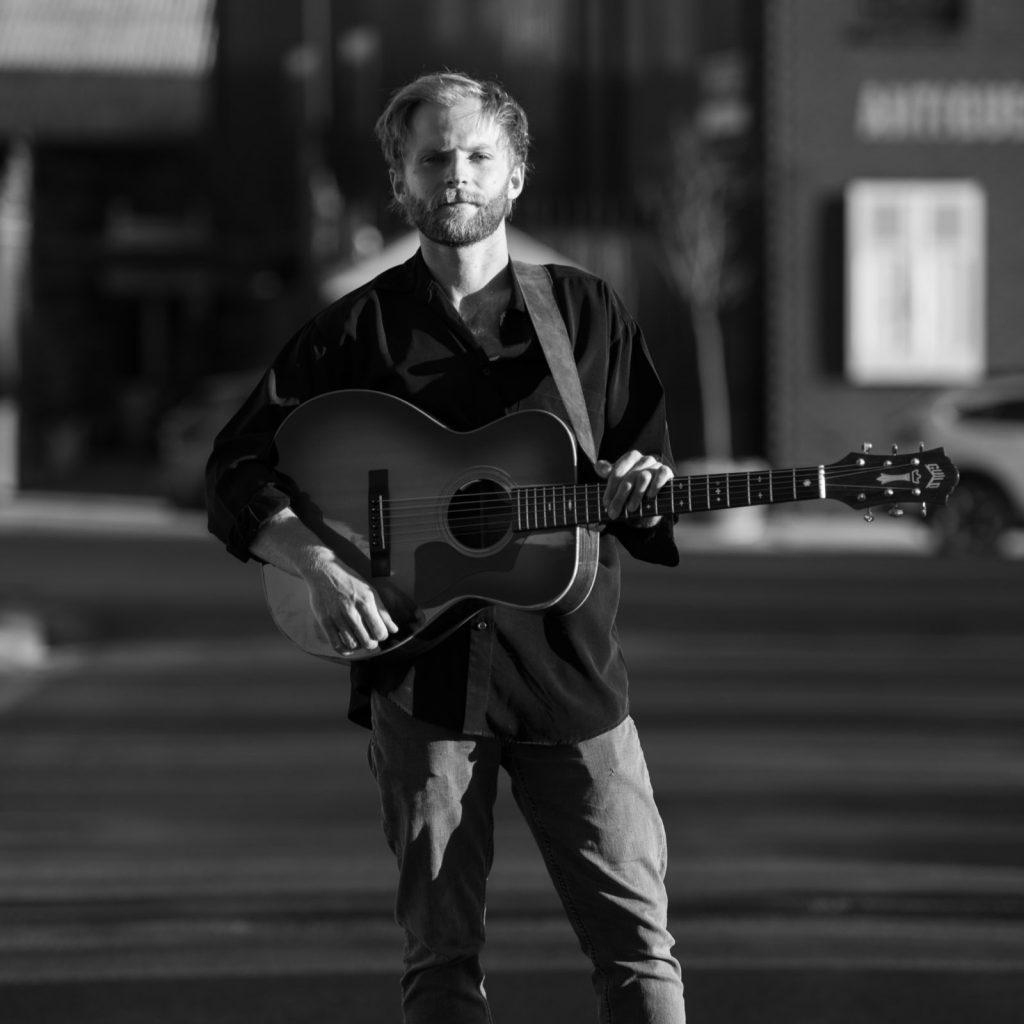 Nic Lee, a musical troubadour hailing from the Southern Highlands paints stories through the strings of his guitar.
Nestled within a family tapestry woven with musical threads, Nic's great grandmother's legacy as a concert pianist set the stage for his own symphonic aspirations.
Nic's journey began at 12 when his father introduced him to fingerstyle guitar. Raised amidst a harmonious blend of traditional blues, soulful bluegrass and contemporary melodies, his musical roots run deep.
Influenced by luminaries like Kelly Joe Phelps, Kieran Kane, and Kevin Welch, Nic's songwriting began at 16, channeling personal narratives and universal emotions that blend nostalgia and modern insight.
A pivotal moment arrived when a family friend's encouragement placed him centre stage as a support act. Since that moment, Nic's melodies have graced street corners with busking sessions and illuminated stages at open mic nights.
Nic's music is an expression that embodies his own artistic lineage which underscores the importance of fostering and nurturing independent Australian music. He reflects a rich heritage while exploring boundless artistic horizons, a legacy he both carries forward and reinvents with each resonant chord.
Nic Lee's sound is an odyssey of emotions, a fusion of the old and the new, each note echoing with vibrancy and excitement.
RECORDED IN THE STUDIOS OF HIGHLAND FM
Highland FM Live is a platform dedicated to giving a voice to the rich diversity of contemporary Australian musicians and songwriters that tell our stories, contribute to our culture and give voice to our communities.