Highland FM 107.1
Highland FM aims to entertain, inspire and enrich listeners through an eclectic mix of musical, cultural, educational and informative programming.
Highland FM 107.1 is an all-volunteer, Southern Highlands based community radio station which provides a non-commercial platform for unique, locally produced programming that is reflective of the diverse talents and interests of our broadcasters and listeners.
Through radio excellence, we have created a unique community resource, one that promotes connections and fosters a sense of belonging.
Excellence in Community Engagement
2021 Community Radio Awards
Jon Bisset, CEO, CBAA, said, "We congratulate all of our finalists and the hundreds of staff and volunteers that have worked tirelessly on these initiatives. Their entries demonstrated the excellence that community radio strives to achieve. All entries were of a high standard, which made it difficult for our judges! We look forward to announcing our winners throughout December, with our major awards – the Tony Staley Award and Michael Law award – to be announced at our Conference, 22-24 March 2022 in Cairns."
Thank you to Southern Highland News, MusicNSW and Southern Tablelands Arts for your support in what everyone will agree was a fantastic and successful 100% Home-Grown concert. Thanks must also go to Eclectic Sounds, Bowral Bowling Club, Wayne and the boys from Arena Productions, the performing artists and last but not least our amazing community who also supported the evening with a full house attendance to what was a great night.
Adam Stokeld
Station Manager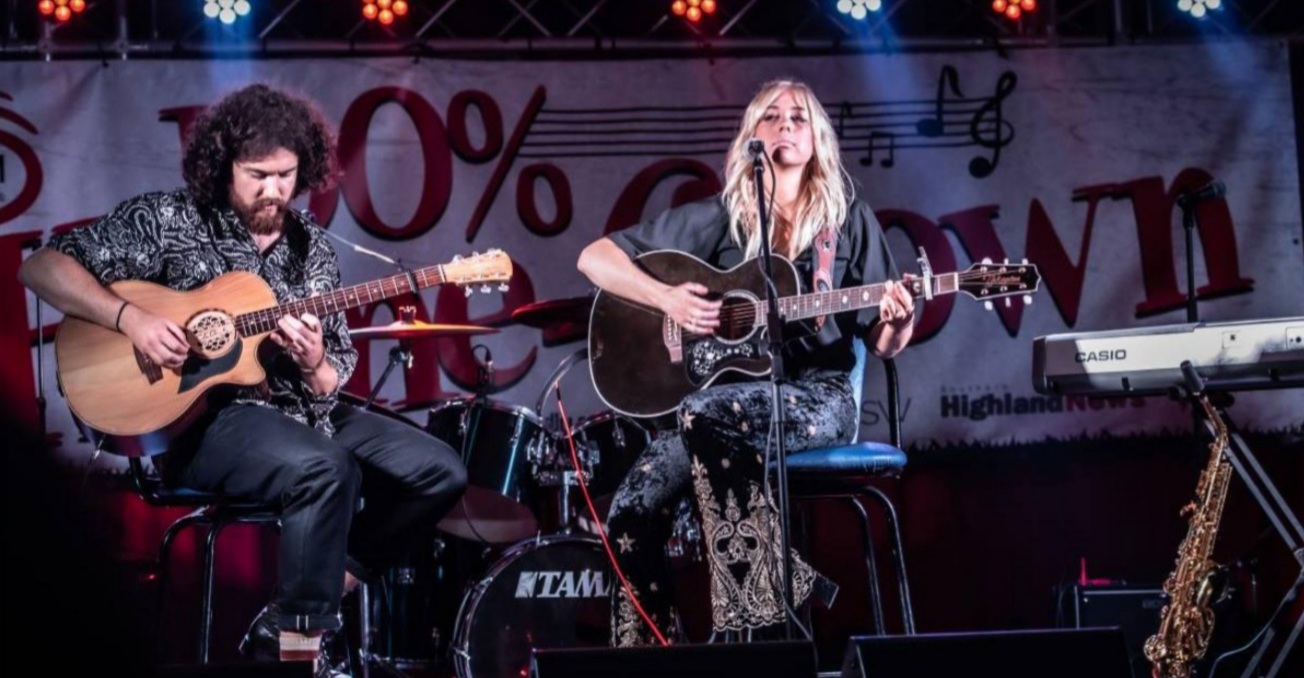 Home-Grown concert highlights local talent – and there's more to come
Read the full Southern Highland News article here.
Southern Highlands' Festival of Lights December 2021
The Southern Highlands will be light up by fairy lights for the start of the 2021 Festival of Lights.
From 7 – 28 December locals and visitors will be able to wander the central business districts of our towns and villages, soaking up the festive atmosphere. Local businesses are encouraged to display colourful lights in the premises, and late night shopping and outdoor dining, will be offered across the region.
Twilight shopping and festive season events kick off next week:
Tuesday 7th December – Bowral – 4.30pm to 7.30pm: Bowral Christmas tree to be lit in Corbett Plaza, as part of a wonderful concert featuring many local performers, and then the "Christmas Wonderland" lights in Corbett Gardens will be switched on. Bring a picnic dinner and enjoy the festivities.
Thursday 9th December – Moss Vale – 4.30pm to 5.30pm: Moss Vale Christmas Tree to be lit in front of Wingecarribee Shire Council Chambers.
Friday 10th December – Mittagong – 4.30pm to 5.30pm: Mittagong Christmas Tree to be lit in front of Destination Southern Highlands building.
The Southern Highlands' Festival of Lights will be Covid-19 Safe.
Website: https://festivaloflights.com.au/
The Pop-Up Project
Southern Highlands Artists and Creatives
The Pop-Up Project has opened and will go ahead this year for Southern Highlands Artists and Creatives to open their studios to the public this December!
"The Pop-Up Project will give the public a rare opportunity to meet the makers, to see their work in the environment within which it was created and to buy direct from the studio door, perfect timing for Christmas gifts!" said local, Erin Adams.
With the unfortunate cancellation of the Southern Highlands Art Trail, a group of artist and creatives have collaborated to make this event happen. With support from local business owner Erin Adams, more than 20 creatives will be popping up and opening their doors for visitors and locals to have the opportunity to buy direct from local artists.
This is a brand-new event designed to help support local artist and creatives to have the ability to sell direct to public, not just online.
The 2021 Pop-Up Project will run over the weekend of the 4 and 5 December and again the following weekend of the 11 and 12 December. Studios will be open 10am – 4pm or by appointment, direct with each artist.
For information, contact Erin Adams, EA Experience – The Pop-Up Project 0410 617 262.
Follow us on FB @Shprojectpopup and Instagram @shthe_pop_up_project

On Air Now
Wombat Care Bundanoon: Caring For Our Local Wildlife
We share our Southern Highlands with the most amazing wildlife. Wombats are quiet, loveable, intelligent and nocturnal. Many are left sick or injured to die painfully on our roads, their pouches unchecked for baby joeys. Dawn and dusk is the worst time, so please be mindful, drive carefully and slow down. If you see an injured or sick wombat or to make a donation, please call John at Wombat Care on 0490 659 245 or the Wildlife Rescue Hot Line 0418 427 214.Save these numbers and be ready to help save an animal's life. www.wombatcarebundanoon.com.au.
.
Mahalia Barnes and her band, The Soul Mates have performed live at the Bowral Bowling Club, brought to you by Eclectic Sounds.
Mahalia Barnes talks to Adam on Highland FM 107.1 regarding the challenges that face the Australian music and entertainment industry during Covid-19 and her endeavours to help bring live music back to the Southern Highlands.
For more details check out the Community Events page on the Highland FM Website for all forthcoming events and entertainment.