The year 2020 will be etched in our memories forever. From the start of the year, the impact of the bushfires cast a long shadow over the Southern Highlands. Our usually bustling villages and towns were left struggling as a consequence of depleted tourist numbers.

Then Covid-19 struck. We mostly stayed at home, venturing out only to buy essentials. Our business community has been left reeling and unless experienced first hand, we can only imagine the hardship, anxiety and stress suffered by local business owners. With this knowledge and as a community radio station, Highland FM 107.1 has endeavoured to bring awareness to the plight of our local businesses through our Shop Local First Campaign. Southern Highlands News partnered with us and together we have achieved more. We have a platform and we are all about serving our community.

We however, are not beyond the grasp of Covid-19. Southern Highlands News first edition was published in 1958. It is significant that after 62 years of tabloid printing, the publication has now moved to an on-line version.

Award-winning journalist and Herald Sun national political editor Annika Smethurst has first-hand experience in regional reporting, having started out at the Bendigo Weekly. Smethurst said the decline of regional newspapers would take its toll on the communities they serviced. "I think it's incredibly worrying when any newspaper or news outlet closes," she said. "They play a huge role in connecting people in country and regional Australia, and I think it's terribly disappointing that another victim of Covid-19 is regional media. "But there's a particular thing about a country newspaper where they're often the main – or only – source of news or information for communities."

For Sean Murphy, a long-time reporter and producer of ABC's Landline program, the cuts to regional newspapers have struck. "Everyone at some stage would have got their picture in the paper that bred in them a sense of ownership, people love their paper and I'm really sad for them," he said.

Veteran ABC journalist Barrie Cassidy says that means many stories in those communities will not be covered. "They cover everything from council deals and environmental disasters to your footy team around the corner."

Other journalists who started their careers in the bush say grassroots reporting is essential in a democracy.

The Southern Highlands needs that kind of independent reporting. We are all so used to the publication simply "being there". It is our primary source of information and our complacency won't cut it. We need our local paper to promote the good, report on the bad and "keep the bastards honest". (Don Chipp OA).

Southern Highlands News editor Jackie Meyers has last Monday (May 18) launched the publications initiative Business Hour to help local businesses on the Road to Recovery. Every business is encouraged to go on to the Southern Highlands News Facebook page at 6pm every Wednesday for four weeks (starting May 20) to comment on how they are coping with the easing restrictions.

The Southern Highlands News is still selflessly helping our community. We can support the publication to thrive and in return, we retain our main source of local information. The Southern Highlands News has Highland FM's support, but they need the community to get behind them so that they can continue to do what they do best as they have done for 62 years.

Jump online and buy a subscription and support our local media which is vital to our community.

Adam Stokeld
Station Manager
Highland FM 107.1
In Appreciation Of Our Sponsors
Highland FM 107.1 is celebrating 33 years of service as a Community Radio Station in the Southern Highlands. Broadcasting live seven days a week from 6.30am to 10pm requires an army of presenters who give their time freely to serve their community. They enjoy the challenge and the opportunity to share their own style of music with our listening audience.
There are those members in our ranks who have served since the station's inception and they are stretched to think of a period in the station's history that can compare with 2020. The year started with the bush fires that deeply affected our community. Broadcast hours were extended to provide regular live updates of fire activity relayed from the fire fronts to our anxious audience.
Now Covid-19 offers a new challenge to our community and Highland FM has responded. We serve to brighten the day of our many listeners with an eclectic mix of music and a friendly familiar voice broadcasting to those tucked away in their homes and businesses. Currently, Highland FM is operating with fewer volunteer presenters who are committing many extra hours to provide quality radio and service to our community.
To continue, Highland FM relies on memberships and grants with the major sources of income derived from donations courtesy of our generous supporters and from our sponsors through advertising.
Due to the Covid-19 crisis many radio stations have temporarily closed due lack of advertising support. At Highland FM we acknowledge with gratitude our loyal sponsors who have remained with us which greatly assists Highland FM to continue with our work. Along with our radio programmes,  we are committed to bring awareness to the plight of our business community through this difficult period. We are working with Southern Highland News and our Chambers of Commerce to encourage everyone to "shop local first" in our many locally owned businesses.
Our sponsors are a special group who deserve our community support. By helping them you are helping us to help others.
You'll hear their advertising message on Highland FM 107.1. There's no doubt, their loyalty and caring is extended to their customers too, so do yourself and them a favour and do business with them ….and you will be shopping locally first.
Please support:
A statement from the Australian Treasurer – IMF Expects Australia's Economic Growth to Rebound

Highland FM's Shop Local First campaign!
To read the Southern Highlands News article on this campaign click here.
The heart and soul of our community is its people, with a spirit that is unique to the Southern Highlands. The recent bushfires were testing and threatened to destroy life as we knew it and there are those still suffering in the aftermath.
The personal toll extended beyond individuals to our local business, left vulnerable or unable to recover. Now there's a second attack to be overcome. The Coronavirus will send many of our businesses to the wall. We love our Southern Highlands and as a community, we can unite and provide help where it is surely needed. There are many locally owned businesses all over the Highlands. Shop there first whether in person, on-line or call them to arrange delivery. While you are at it, treat yourself to a takeaway, or home delivery. You will be treating them too.

As reported in the Southern Highlands News
Southern Highlands homeware shops an 'Aladdin's cave' of treasures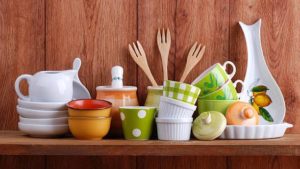 There is no doubt that during this time of Covid-19 self isolation, the many hours spent indoors have changed our mindsets. Maybe it is because we now have the time previously lost to simply keeping up with our daily routines.
Home cooking for example, has taken on a new popularity. Occasional cooks or those who have never tested their culinary skills before are immersing themselves in this cooking phenomenon that was previously lost to them.
For example, our Highland FM Facebook posted a couple of easy recipes and encouraged visitors to simply "give them a go". The response was extraordinary. Who would have thought a beer bread recipe would achieve thousands of readers. So I diligently waded through my mum's favourite recipes and could not go past her special Cheese Balls that are truly delightful, particularly with a favourite beverage.
I had to declare that this recipe is no longer her secret as it has been shared with 19,000 readers. My explanation to console mum was that the recipe has given so many people pleasure. Yesterday I needed a pan that was required for a recipe we were testing.
A visit to the homewares shop was fascinating, particularly the array of culinary aids designed to make cooking even easier and the experience more enjoyable. Considering the number of celebrity male chefs, it is no wonder that more of us males are stepping up to the mark and serving fare that would grace any table.
In fact, the number of blokes shopping for cookware left me wondering if homeware shops have overtaken hardware shops as their preferred venue for browsing. The reason being too is that cookware and tableware are not the only treasures that you will find in these shops.
There is literally an Aladdin's cave of everything to adorn any style of home. You can't miss the huge variety of manchester including bedding, towels, baskets of all shapes and sizes, furniture pieces, floor rugs and I loved the small item collection pieces. Yes, I even bought a wooden life size replica of a magpie.
There are a number of locally owned homeware shops in the Southern Highlands, why not shop there first, and you'll enjoy the experience too.
Adam Stokeld
Highland FM

Don't forget the Highland's fashion outlets, even if you have to shop online.
A fashionable focus from Highland FM
Like most blokes, if I need some new pants, I'll go to the local menswear shop so that I can try them on and if a shirt catches my eye, I'll buy that too. Within 15 minutes I'm done and dusted. Why the need to go to at least twenty shops prior to making a selection was lost to me.
Last year I bought some well priced gear online and it is probably no surprise to most that I would have been pushed to squeeze into them when I was in high school. When did large stop being large? Apparently if you buy the same brands in the size that's right for you, you can't go wrong. So how do I know which brands, their sizing, quality and what if I like variety?
So when it was brought to my attention that the fashion retailers in the Highlands were struggling, I thought that I had better do some research into the psyche of fashion shopping so I could write with understanding. I now realise that many of my favourite things have been bought for me by the women in my life who have committed serious time and effort visiting many shops to buy that special item that's right for me. If I had understood this shopping ritual previously I would have remained eternally grateful starting many years ago. Maybe Covid-19 has given me insight otherwise left undiscovered.
A beautifully dressed women will always catch the eye and most women know inherently what suits them. Not only that, looking great gives them confidence and a good feeling that they are presenting themselves in the best possible way. Finding that item of clothing that is just right takes a great deal of personal shop surfing and that is the fun of it. Their favourite shops, labels and relative sizes are well known due to years of "research" and the more shops visited, the more fun. I understand now what retail therapy is and may consider joining the ranks of the many new age men who enjoy the experience too.
The Southern Highlands is well known for the number of fashion shops that delight the most fastidious buyers. How often we have seen people walking our towns proudly displaying the bags of their shops of choice. How awful it would be if these fashion retailers were lost to the Southern Highlands. Enough too to put our ardent shoppers into withdrawal.
Calling all lovers of fashion, support our local retailers in person or online….and shop local first.
Adam Stokeld
Highland FM


Let's Back Berrima
As reported in the Southern Highlands News
If you have been to Berrima lately you will get the gist of what I am about to write.  The silence Is deafening and for the retailers there, Covid-19 is yet another punch in the solar plexus.
Berrima is a town largely driven by tourism and it is hurting. To roll with the punches is a very hard ask for its retailers who have had to survive the impacts of the drought, the bushfires and now "The Virus".
Of special note is that Berrima, established in 1831 is the only existing and largely preserved Australian Georgian colonial town.  That's right, the only one and now more than ever, needs to be preserved.
It has its own unique character and the folk of Berrima love their village. So much so, that with sheer determination and unmatched courage, they will fight on. We can all help them to win this battle and in doing so, we are also helping to preserve Berrima.
"Mrs Oldbucks Pantry has been here for 44 years and I am determined that it will be here for another 44 years"  said proprietor Carol Brown. "I have owned the business for two years and what a two years!  I have closed the shop because it is 90% tourist based, so I am now taking phone orders on 1800 440 144 or you can order online at www.mrsoldbuckspantry.com.au
Put in your postcode and free delivery will pop up. Free Local Home delivery is for Wingecarribee Shire, no minimum spend".
Mrs Oldbucks Pantry offers you their range of locally made delicious jams, preserves and gourmet products. Catering to the finest and most discerning palate, superb, subtly flavoured jams, pungent mustards, tangy pure fruit jellies and chutneys, pure peanut butter, decadent toppings and there are over 160 fine speciality teas that offer both flavour and health.There's oils from Kangaroo Valley, ….the list goes on. Check out what you can buy online.
Here are some of the businesses that are open:
The Brown Shutter. Phone: 4877 1211
The Bay Tree Gallery/Baytree in Berrima. Phone: 4877 1333
Little Hand-stirred Jam Shop. Phone: 4877 1404
Lolly Swagman. Phone: 4877 1137
Bee and Bear Cafe. Phone: 4877 1117
Magpie Cafe. Phone: 0438 216 646
Courtyard Cafe. Phone: 4877 2729
Berrima Village Pottery 0412 271 385
The Brown Shutter 
Trading since 1978 The Brown Shutter offers a unique mix of locally made products and giftware items just right for any occasion. You'll also find high quality, stylish ladies clothing and accessories. There's a large variety of cane-ware from which to choose. Did you know that The Brown Shutter is famous for its Ducks in Boots? There's Australian soaps and giftware, cards .. and the list goes on!
"The Brown Shutter was established in 1978, said proprietor Laurel Horton, it is lovely that we have second and third generation families visiting regularly". Laurel has been in the retail industry for over 30 years and takes pride in the service offered by The Brown Shutter. This includes the amazing gift wrapping service that is offered free with all purchases. The Brown Shutter is continually evolving with an eclectic mix of products and fashions, there's something for all ages, tastes and needs. You can contact Laurel on 4877 1211.
The Bay Tree Gallery/Baytree in Berrima
Baytree in Berrima offers a unique mix of artwork and retail items that everyone will love including a range of mixed artwork from local and regional artists. The gallery was opened in 2012 to provide an exhibition space for local and regional artists with a particular emphasis on new and up and coming artists from all art mediums.
The retail sections of the gallery offer a selection of ladies and mens clothing and hats including Jacaru Hats, scarves, and jewellery designed to tempt. The gallery also stocks a collection of Australian made wind chimes, a variety of giftware including Australian made soaps, babies and toddlers products, placemats and other products from Bell Art Australia all to delight locals and visitors. The large variety of cards includes a selection of Quilling Cards that are a gift on their own. Baytree is well worth a visit. Check out their website www.baytreeinberrima.com.au. Phone: 48771333
Little Handstirred Jam Shop
The Little Hand Stirred Jam Shop has been trading for more than 30 years and is renowned for their jams, chutneys, pickles and sauces. They specialise in small batch cooking using recipes passed down from their grandmothers, mothers or gathered from foodies over a chance conversation.
The shop is a treasure trove of handmade products that have been created with both passion and dedication to the core ingredients lovingly created in their Berrima kitchen. Little Handstirred Jam Shop is a family business who offer good old fashioned customer service. You can phone them on 4877 1404
Lolly Swagman
It is amazing how much of our best childhood memories are tied up with the lollies that we used to eat. So many friendships were forged around those lollies, fudge and chocolates we shared and our favourite relatives were ranked around those who made the best fudge.  Lolly Swagman welcomes you to their wonderful world of sweets, treats and indulgences. It is an invitation for you to travel back in time to those good old days of the corner lolly shop. There's a wide variety of fudge, lollipops and all your favourite sweets, some not seen for years or never tasted before. Lolly Swagman is truly the sweet spot in Berrima. They can be contacted on 4877 1137.
So you know the shops that are trading, now let's back Berrima and preserve the history and the village we know and love.
By backing Berrima we are also sending a strong message….Berrima, we have your back!
Adam
Highland FM 107.1
 
If you enjoy the programs here on Highland FM 107.1 you could support the station by going to our

GoFundMe

page. 
Highland FM 107.1 Co-operative Limited owns and operates Highland FM 107.1 as a licensed community radio station. Advertisers, donations, grants and memberships fund the station's operations. With no paid staff, we rely on volunteers to present, operate and manage the station. Support us here: 
Highland FM 107.1 Heart Of The Highlands
gofundme.com/f/highland-fm-1071
GoFundMe is the world's largest free social fundraising platform and has helped millions raise over $5 billion for the people and causes they care about.