Artist of the Month: Anthony Snape
100% Home-Grown Artist Of The Month is South Coast based pop craftsman and virtuoso guitarist, Anthony Snape.
Throughout the month, Highland FM 107.1 will showcase a selection of Anthony's music including the superbly forged 'Learning How To Fly' from his fourth studio album 'Resonate' and his soul baring ballads 'If Only You Were Here', 'Frequency' and 'Straight Lines', all recorded in the studios of Highland FM.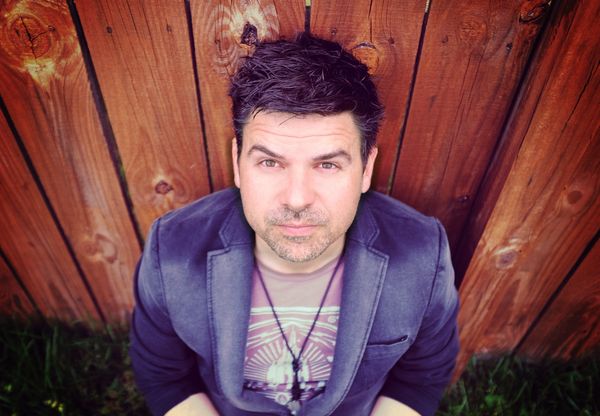 A songwriter on the #1 billboard charting album "Accomplice One" by Tommy Emmanuel and an independent music artist, Anthony Snape is often likened to artists such as Ed Sheeran, Ryan Tedder and Neil Finn. His storytelling style echoes classic artists, Eric Clapton, Paul Simon, The Eagles. Snape's raw acoustic performances are a platform for the master vocalist to exercise his emotional scope and physical range to the delight of audiences around the world.
Anthony has been independently building his audience globally, writing and releasing new music online and through live performance. (view his long-running weekly live stream on major platforms) Empowered by his fan base (Snapestars) and a lifelong desire to create, Anthony continually adds to his body of work, capturing the creative hearts and minds of all who experience it.
Film/TV Syncs
Anthony's songs have been synchronised to many shows on networks all over the world including – Saturday Night Live – Good Morning America – The Dr OZ Show – American Pickers – Beyond The Tank – Seven Year Switch – Arnie – Dance Moms – Kiss Bang Love – Million Dollar Matchmaker – Married at First Sight – General Hospital – Dogs of War – The Queen Latifah Show – Awkward and many more.
"The creative process is an emotional journey. At the start, for me it was more about perfection. Especially with the "Disappearing Day" album. But over time, I've learned that the essence, the beauty of music and the exchange of emotion, exists on the verge." – Anthony Snape.
Anthony Snape – New Album Project, you too can be part of an incredible group of people that empower and enable independent Australian music to exist. Anthonysnape.com/newalbum
Listen to Anthony Snape on 100% Home-Grown
100% Home-Grown is recorded and produced in the Studios of Highland FM 107.1 for the Community Radio Network with the support of the Community Broadcasting Foundation.
Adam chats to our February Artist of the Month, Anthony Snape.
>> Coming Soon <<
FEATURED RELEASES