Artist of the Month: John Goodfellow
Our 100% Home-Grown Artist Of The Month is the exceptionally talented Southern Highlands singer-songwriter, John Goodfellow.
Throughout the month, Highland FM 107.1 will take you on a musical ride like no other with the captivating sounds of "Comes Alive," the soul-stirring "It's Alright to Cry," and the raw emotion captured in "Lost and Found," all recorded in the Studios of Highland FM.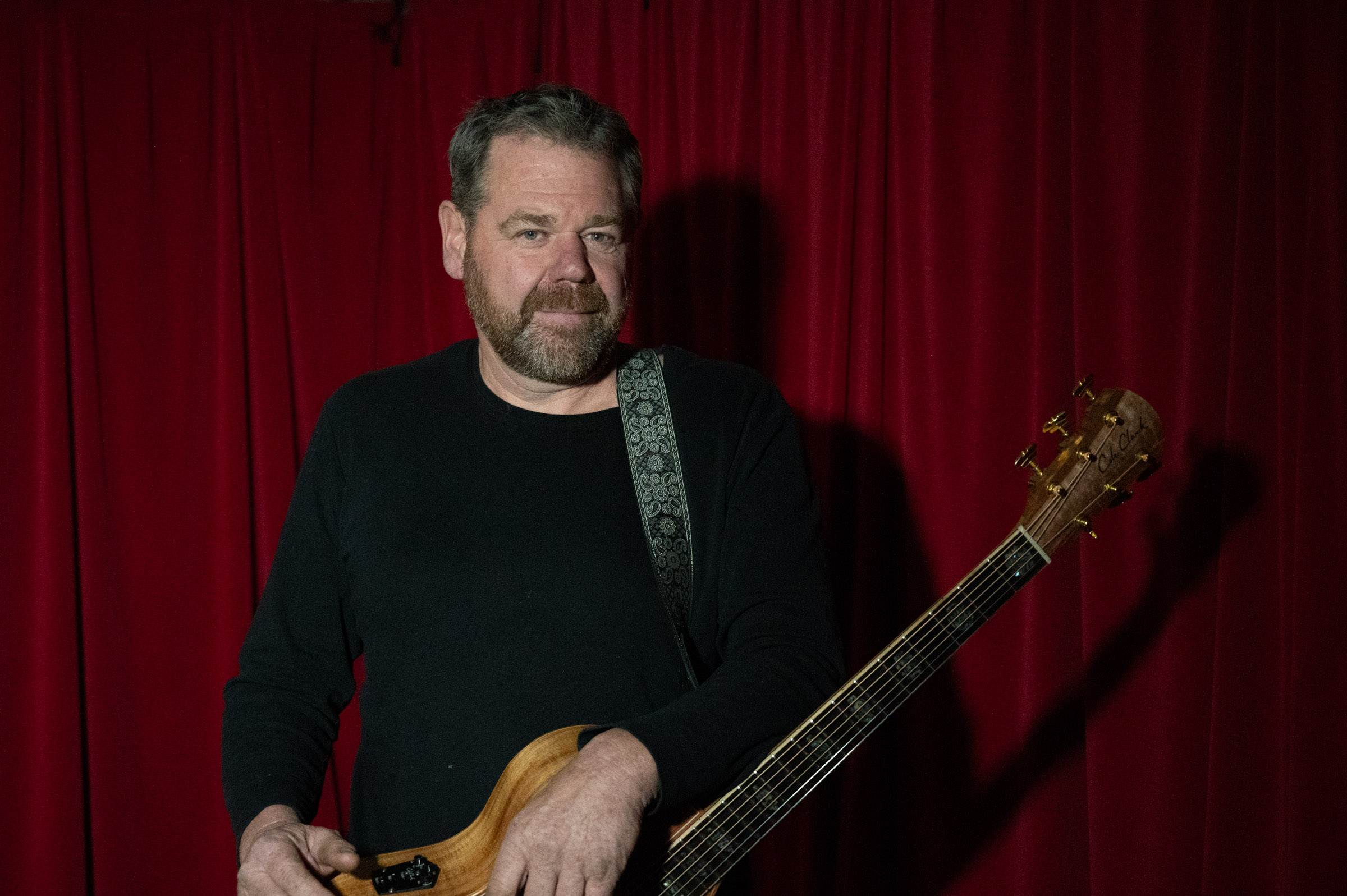 Emerging from the shadows, John Goodfellow is ready to claim his rightful place in the spotlight. For decades this remarkably talented Southern Highlands singer-songwriter has captivated audiences throughout the region with his heartfelt performances.
Whether commanding the stage solo or alongside his band, 'The Bare Bones,' John delivers performances that etch themselves into memory.
Blending a diverse range of musical influences, spanning from traditional melodies to contemporary beats, John forges a sound that defies comparison. The marriage of blues and modern rock in his compositions resonates with raw emotion, cutting indelible impressions. The heartfelt strums of his acoustic guitar, soul stirring vocals and harmonica form the backbone of his distinctive musical style.
Drawing from a lifetime of experiences, John's songwriting fearlessly explores the depths of love, life, death and everything in between. Collaborating closely with friend and fellow songwriter, Mark Tickner, they have crafted an extensive repertoire of material that comes alive during their electrifying live performances, showcasing their exceptional creative synergy.
As he stands on the cusp of recording his highly anticipated debut album, John Goodfellow invites you to embark on his musical journey. Brace yourself as this Southern Highlands artist shares his gifts to the world.
RECORDED IN THE STUDIOS OF HIGHLAND FM
Highland FM Live is a platform dedicated to giving a voice to the rich diversity of contemporary Australian musicians and songwriters that tell our stories, contribute to our culture and give voice to our communities.